I got some at Home Depot today. They had a bunch it seems some people have a real hard time finding them at their local Home Depot. If you want one PM me. They have two kinds a round knob and a wing nut type adjuster. It just slides over the nut on the powder measure.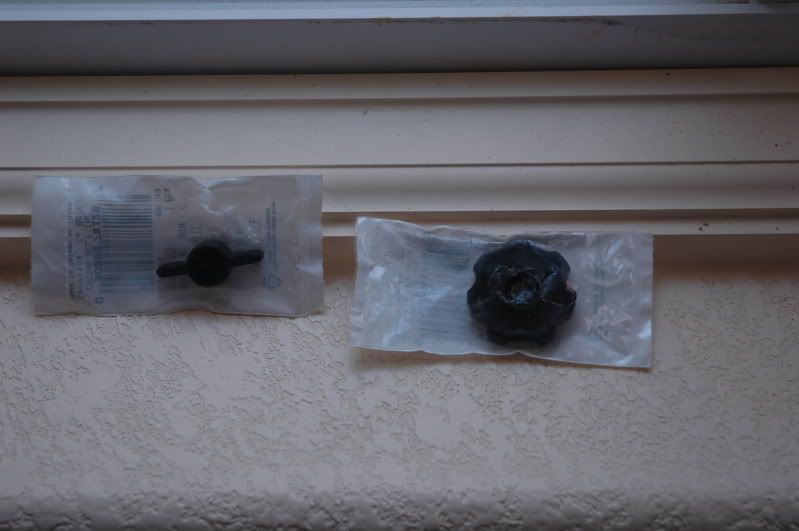 To find them yourself they are in
Dr# 24 (Drawer #24)
Bin - C
DR# 973
Item # 30655 78128
Item # 30655 83748 (different Bin #)
They were under $2 so that plus a little shipping. I am just trying to help those out that can't get it locally not trying to make a buck.
This is the easy way to do this. Send me a Self Adressed Stamped envelope with $1.75 for the round knob (right side in picture) or $1.25 for the wing nut (left in picture and on press). They are under 1 oz so a simple postage stamp ought to do it just fine. PM me for my address.