We got an order for a 6.5 Creedmoor so I thought I would document the build process to share with you guys. I use my personal time on the weekends to build rifles so it doesn't interfere with the pistol work that comes through the shop.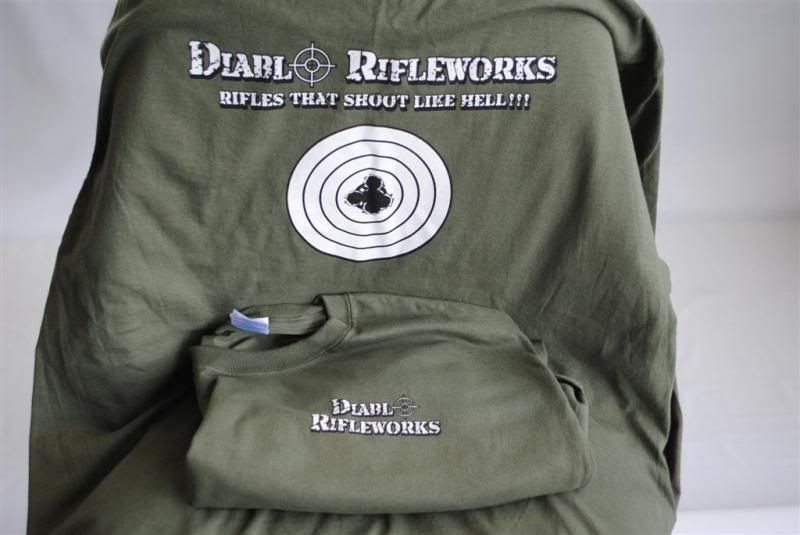 The components for this project include:
Surgeon 591 S/A
Brux 6.5 MTU contour bbl
Rifle Basix trigger set to 1lb 4oz
McMillan A5 stock
SSG DBM
The first step is to lap the lugs in on the 591 action to get solid contact on both lugs. After that is completed we take our action measurements to turn down and thread the bbl for the correct thread and tenon length.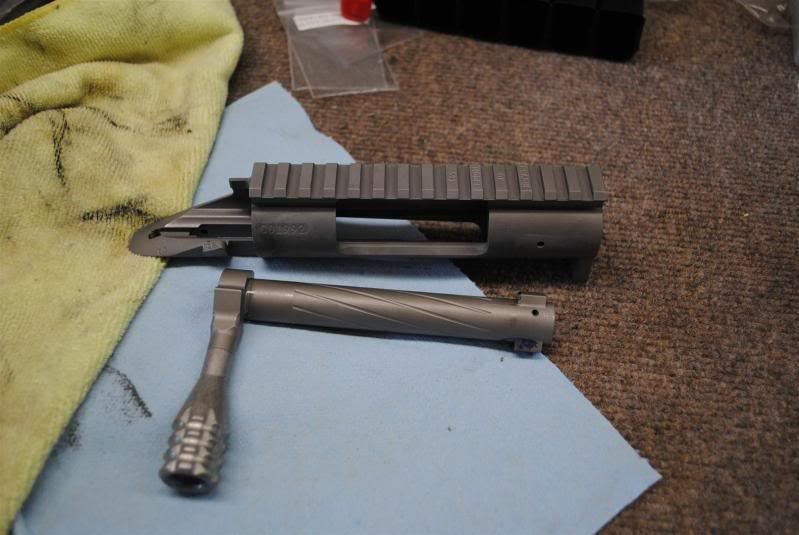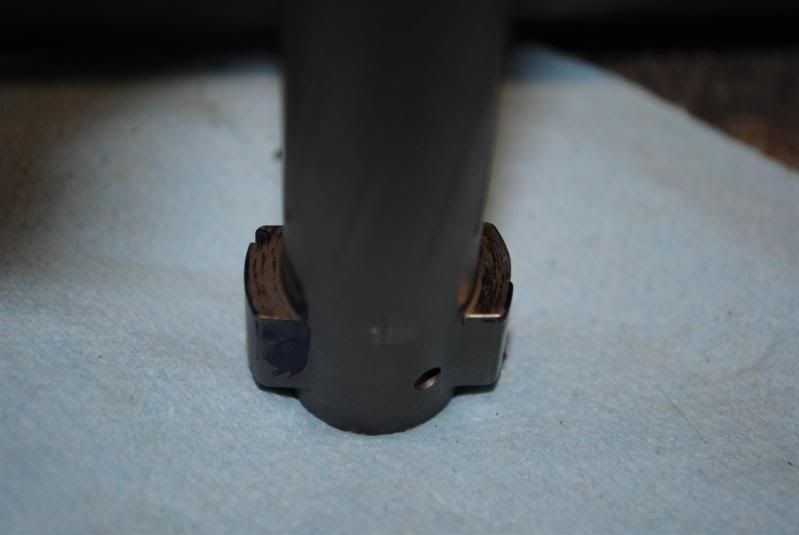 Then, we chuck the Brux barrel up in the lathe and get it dialed in with less than 0.0001" runout. I use the Gritters method for this procedure and feel it is the absolute best way to dial a barrel in. I am NOT a fan of the range rod method. It seems you can dial a bbl in perfect with the range rod, take it out, put it back in, and the bbl wont be running true any more. All you've done is remove the range rod! I feel the method is flawed. Many accurate rifles are built using this method but the rifles I have been building are shooting around .25MOA so I'll continue using the Gritters method.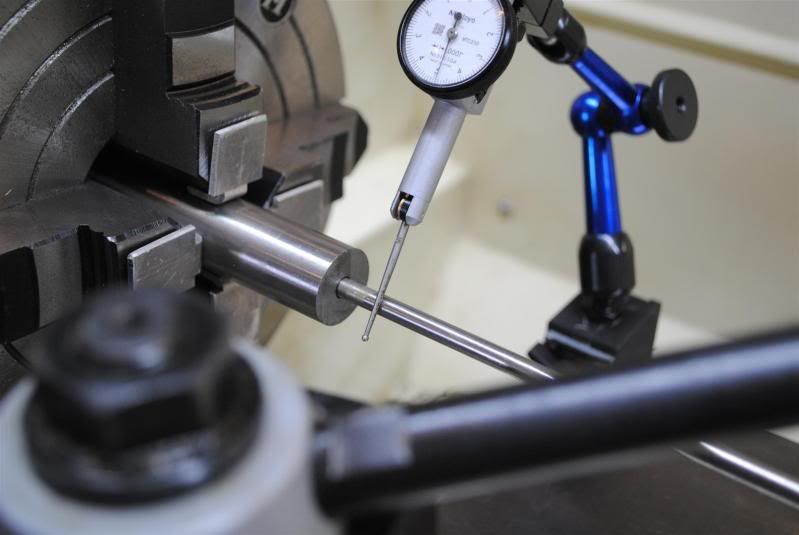 Once the barrel is dialed in we'll face off the chamber end to remove the makers markings on the bbl.