This is my ongoing project named Killer Glock.
Glock 17 Gen 4
SJC C-More mount
Standard C-More
3.5lb. trigger pull
ZEV Tech titanium safety plunger
ZEV Tech polished magwell
15lb. single spring conversion
Lowered ejection port
The paint job was done by Mike Lavalle from Killer Paint, which turned out awesome!
I still plan on getting:SJC 11 port comp, KKM barrel, Glock Worx complete trigger kit very soon!
This is my first open gun and as you can see i'm having too much fun with it. Ill have more pics when it's all done.
http://

http://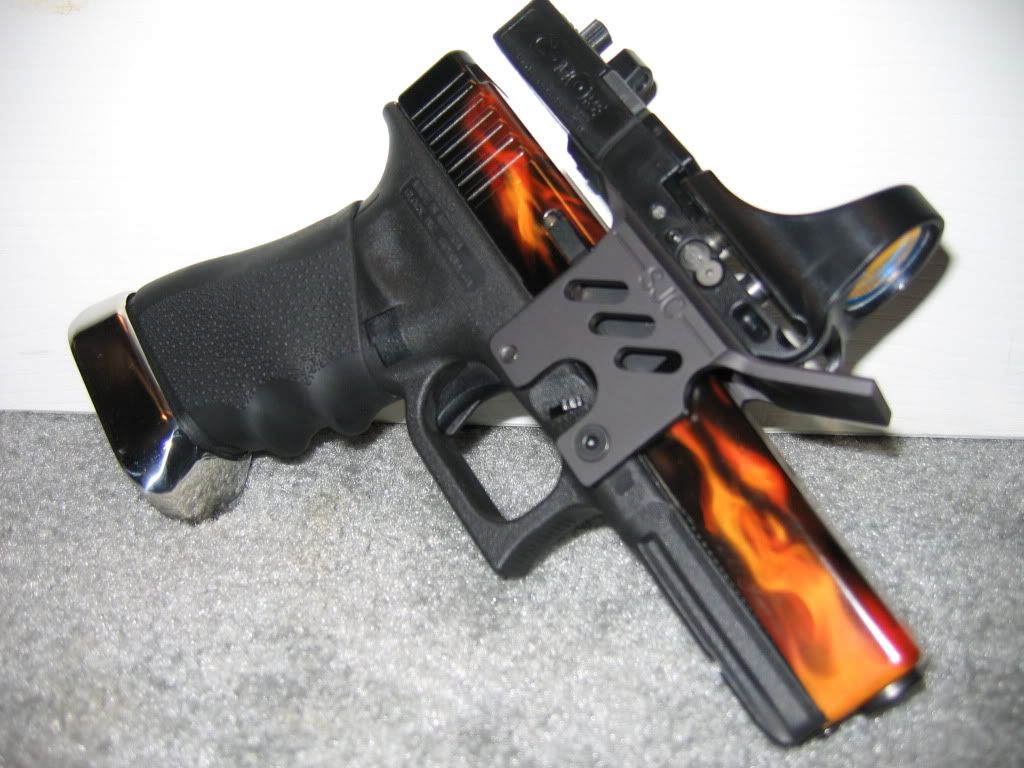 http://