The first Bianchi Cup (1979) was held before the range was really ready. The wall separating the moving target range from the falling plate range was new as were the walls concealing the beginning and ending locations of the mover. None of them were painted, nor were the newly erected barricades on the barricade stage. The location of the barricade stage and practical stage had recently been bulldozed flat and gravel had not been laid. It had rain prior to the shoot and those two ranges were a mess!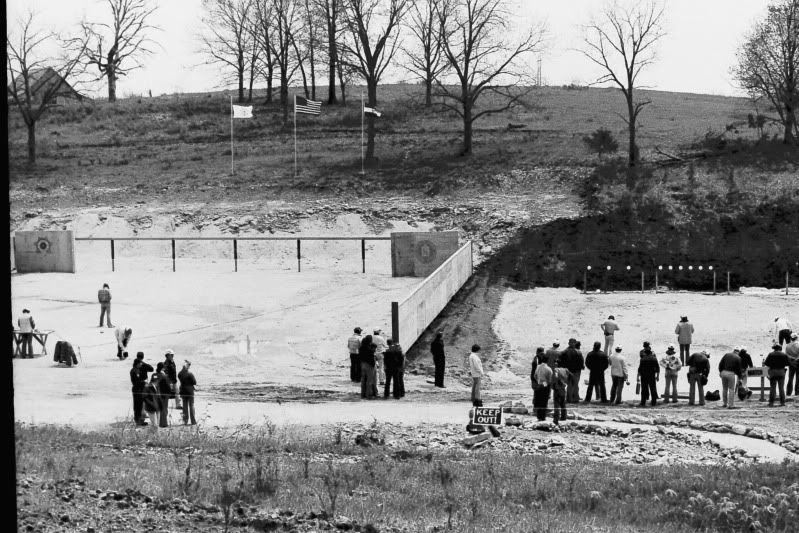 Here's the Practical Range--berm was new and wide enough for 2 shooters---almost had to wade to the shooting postions.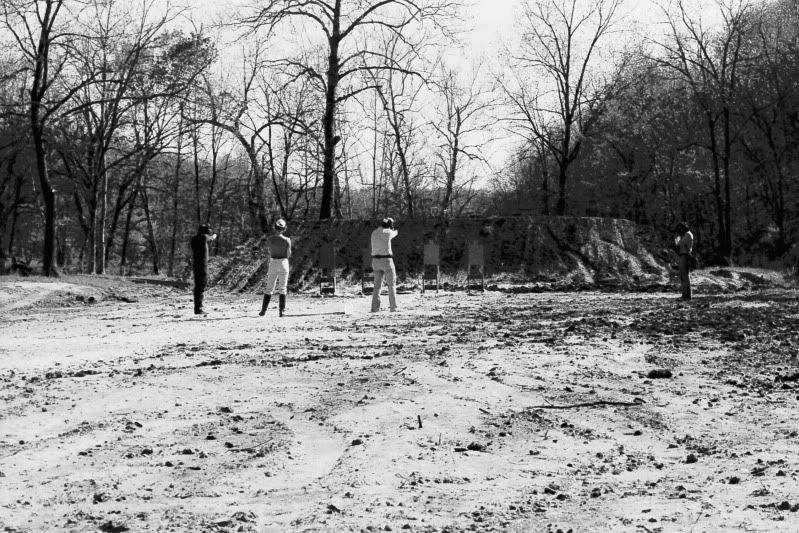 The first morning of the match, things were delayed while work was completed on the mover. Somewhere I had a pic of Leonard Knight up on one of the end barricades with a wrench, helping Ray tighten the guide wire. Some of us wheeled wheelbarrows of mulch onto the practical and barricade stages to help soak up the water and give the shooters something to stand on other than mud.
The first morning, the barricade stage got started first. Here's the first relay. Unfortunately you can't see the shooter in the box on the right---it's Kirk Kirkham who was the first U.S. IPSC champion in 1977. I'm in the box on the left—we got to shoot the first rounds of the first stage of the first Bianchi Cup (actually Kirk fired the first round, beating me to the draw quite easily).
Here's a pic of the range looking toward the Barricade stage from door to the office. These guys are standing at the back of the Mover range.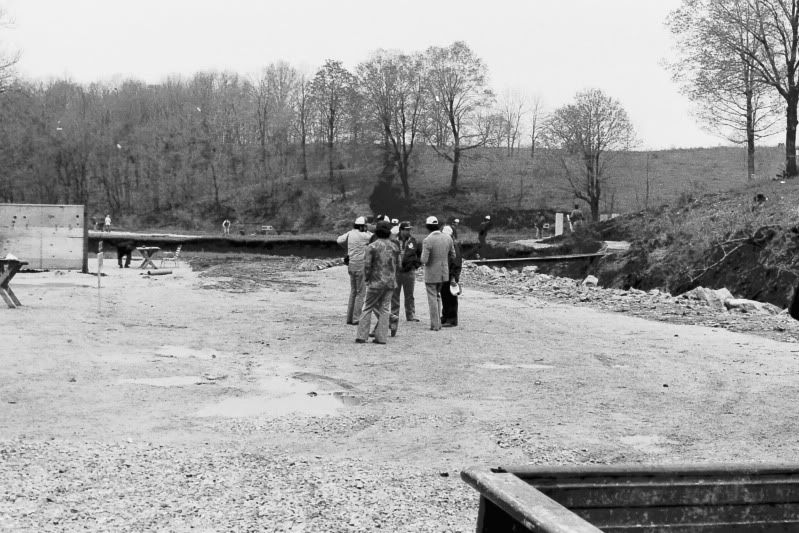 Edited by Early IPSC'er, 02 May 2010 - 12:50 PM.